AppScaler ensures your applications available, optimized and secure
Scale Applications
Complete full-proxy L4-7 load balancing geared towards resiliency and high availability of applications in cloud and hybrid infrastructures
Secure Applications
Meet security compliance with Single Sign On, Web Application Firewall, SSL Acceleration, Hardware Security Module and Anti-DDoS Protection
Manage Applications
Manage your applications with AppScaler unparalleled insight and control through application visibility and easy-to-use App Template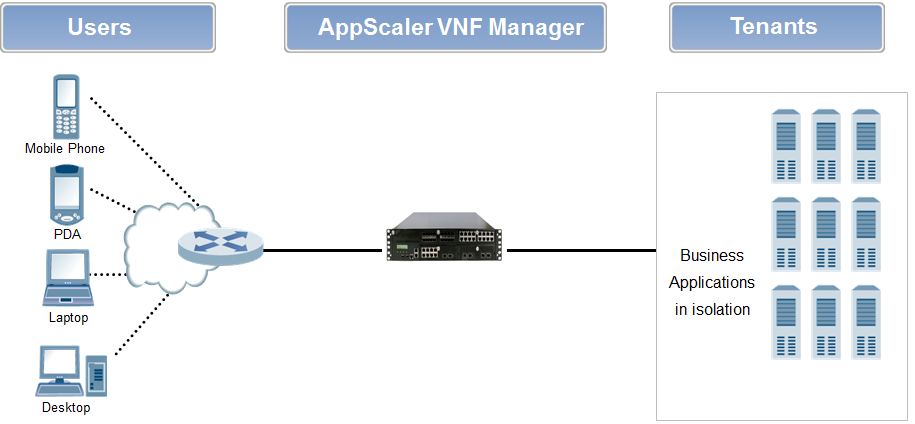 Embrace Virtualized Network Function
Virtualization technologies are having a major impact on the design of application networks.This environment can encompass all layers of enterprise architecture, from storage to user interface. All interactive applications have to be multi-user in nature. Multi-tenancy is the key common attribute of business applications.
AppScaler VNF Manager integrates with a network operator's toolchain by exposing comprehensive APIs for lifecycle management for Application Delivery Virtualized network functions. It represents a multi-tenant high performance services fabric for the demands of an ever-growing, app-centric infrastructure.
AppScaler VNF Manager is built with virtualized network function at its core that dynamically scales up and down based on capacity and performance requirements.
Secure Application Delivery
AppScaler offers integrated security modules to mitigate the emerging threats at network, application layers.
Our unique approach to application security focuses on bringing best-in-class, easy-to-deployment and multi-layered protection to any business applications in either on-premise data centers or cloud.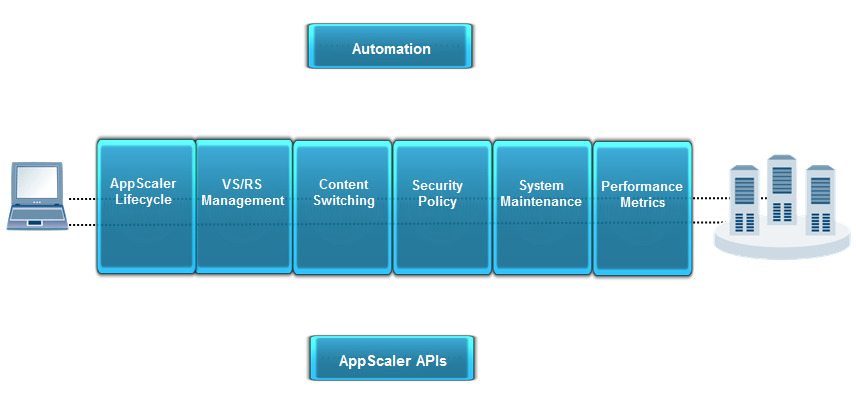 Automation and Orchestration
Digital transformation to adapt to rapidly changing markets is the new normal. And operational efficiency, speed and lowering the cost and risk of change is the key.
AppScaler provides comprehensive APIs for automation and orchestration, which makes software development team stage, deploy and update business application quickly and safely without the concern of disrupting ongoing business processes.
With AppScaler end to end automation and orchestration, the tasks from initial configuration to application deployment can be programmatically manage.
A trusted Parnter on Application Delivery Solutions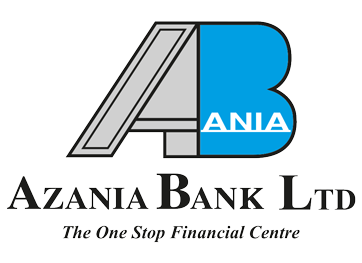 Azania Bank Limited is the first indigenous private bank in the United Republic of Tanzania, formerly known as 1st Adili Bancorp Limited established in 1995 following the liberalization of the banking sector.
The bank needed all transactions to be SSL encrypted for security and compliance which significantly increased the burden on the servers, and users at various geographic locations experienced slow application responses. This results in lost revenue, decreased productivity and unhappy customers
The bank selected AppScaler 2020 appliance:
800% increase in SSL transaction capacity with AppScaler 2020
6X accelerated user experience
99.999% high availability